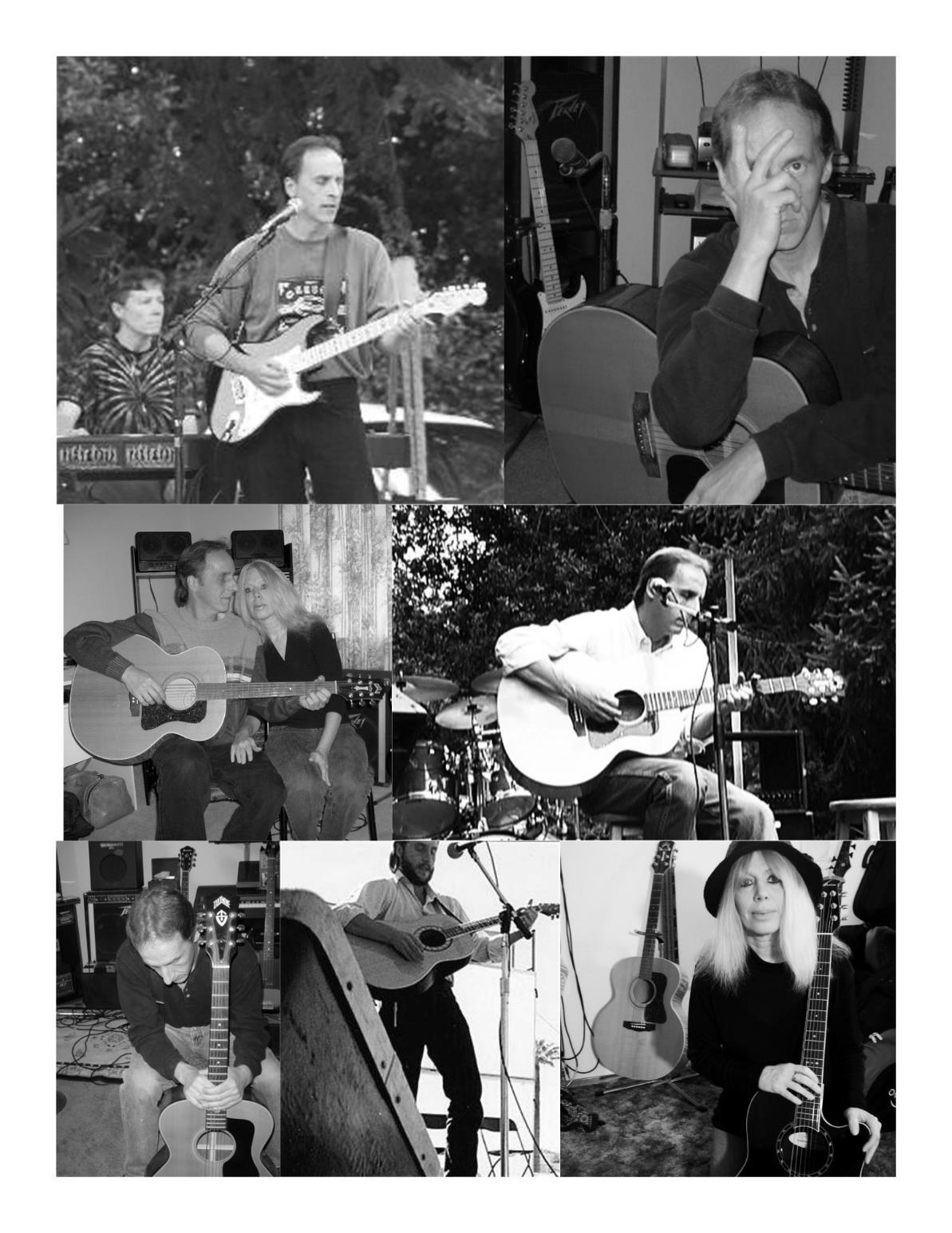 It was 1976. America was celebrating its Bicentennial, Jimmy Carter was running for President, the Apple Computer Corporation was launched, and sixteen-year-old Jeff Price was languishing in a hospital bed in New York, waiting for the sheet to be pulled up over his head. But after five days in limbo and one foot in the grave, something happened - something so remarkable that he sat up in bed, grabbed a notepad and pen, and tried to capture it all in writing. What came out instead was a song. His first song. Two weeks later, discharged from the hospital, he was handed his first guitar.
Twenty-five years, and hundreds of songs and gigs later, he suffered a catastrophic injury to his voice, in that the nerves to his right vocal cords were severed during spinal fusion surgery.
After fours years of being unable to vocalize anything more than a painful, hoarse whisper, he had his first surgery on his voice - which only made things worse.
Twelve years after that, he had a second surgery on his voice - which did nothing.
One month after that, he had a third surgery that effectively destroyed what little he had left.
He followed up on this grim news by seeing a specialist at OHSU, where he was told that any attempt to repair the damage of the previous surgery, would result in him coming out of surgery with a breathing tube and a feeding tube - which he would have to use for the rest of his life.
The following day he went into his studio to tear everything down, pack everything away, and lock the door forever, but instead found himself sitting at the piano and trying to sing. Sounded hideous - for the first half-hour. But just as the frustration and rage was about to set him off on an instrument-destroying rampage, something broke free, psychologically and spiritually, and he felt some vibration in his vocal cords - and the next five hours of singing was marked by such an astounding improvement, that he was compelled, like any rational, cash-strapped musician, to go out and buy a Gibson Hummingbird. He was going to need it.
Jeff would like to give special thanks to his speech therapist, Jeff Norling, who not only taught him everything he needed to know about how to use his new voice, but made him a better singer than he ever was.
And to his Beloved, Tracey, who always believed.
__________
Coming Soon: (available on CD and Digital Download)
"The United States of Me and You" - a mixture of blues, rock, and acoustic songs that address issues such as the environment, the working poor, (formerly known as the Middle Class), homelessness, and religious and political fanaticism. Expected release date December 2018.

Tracks
1. God's Big Blue Ball
2. America the Beautiful - Corporate Edition
3. Waiting For the Phone to Ring
4. Middle Class Blues
5. Past Due Blues
6. The Life and Times of Saint April Servino
7. If You Need a Hero
8. Babble On Babylon
9. Witch Hunt
10. The United States of Me and You

Bonus Track
11. America the Beautiful - Trump Edition
_________________________
"Ourglass" - He was seven years old when he first dreamed of her, and forty-seven years old when he finally met her. Ourglass is the story of those forty wilderness years between that first dream and that first kiss, songs of hope and longing, mistakes and regrets, and the disappointment and despair that finally gave birth to the true life of one soul shared by two.

Tracks
1. The Feather
2. When She Comes
3. Where Are You Hiding, My Love
4. This Bed
5. Once
6. The Voice Between the Tides
7. The Wind
8. Pre-mortem Conclusion
9. Promise Land
10. God's Own Daughter
11. Ourglass
12. The Flowers of Her Heart
13. You and I
14. Heaven Won't Be Heaven Without You